Journal Entry:
Tue Jan 4, 2011, 4:13 PM
|
I'm so bad with these things.
But I hope everyone had an amazing new year and winter break.
I know I did~
Thank you Ramones, you never let me down. :3
I gotta make a new journal css, this one is getting pretty derpy.
p.s. new features~
Trades:
Closed for the time being.
Commission Requests:
Open.
Requests:
Closed at the moment.
- Trade with
psycholove
- Trade with
torington
- Trade with
Kivs-Chan
- Trade with
Kezzle
- Trade with
GeeKei
- Trade with
JourneyOfBell
- Trade with
Burikutonu
- Bday picture for
kiwiskisses28
- Time Warp meme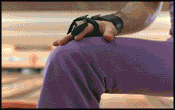 Mood: Spidey Sense

Watch

Happy (also belated) New year to yoou!~
Reply

Happy new years to you too! Hope you had a great time in the US <:
And hope to see more of your wonderful art <33
Reply

thank youuu and you too.
my art will come... slowly.. lol very slowlyyy
Reply

Happy Be-lated New Years. = ) I hope you had a joyful time and hope that 2011 is a good year for you.

Reply

Happy new your, too you as well C8
And I'm digging your new avi, dat nose <3
I gotsta figue you how to do noses right. I'm... getting theeere... but... huuurg.
The tip at a straight forward view is so HUUURGH.
Reply

HAPPY NEW YEARRRRRRRRRRRRRR!!!!
gflajg;ajeriogjfkajgafaz
HERPADERPAJOURNAL!
omg im such a spaz right now....but yes. Hope yours was just as awesome! The new year shall be one full of WONDERMENT and MAGIC!
no but seriously, i love you, glad youre doing well, andddddd
your new features are bomb.
That is all.

Reply