Journal Entry:
Wed Feb 10, 2010, 8:27 PM
Alrighty, so I've decided to
open up commissions
.
I really really need the money.
They'll only be of these kind;
I'm going to sell them around $10 each.
Basic idea of them is having a character play/hold something they love.
If anyone is interested please comment here or note me for further talk.
I'd LOVE to take as many as I can.
Usually they're done within 24 hours.
And I'd really prefer to receive the payment before I start.
(I've been played one too many times)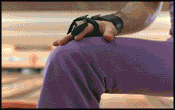 Mood: Spidey Sense
Drinking: Sunny D

Watch

Reply

Reply

i gotta finish our other one first.. :c
Reply

...well....I still want one of these!
Reply

only if you have the money..
cause i know you need to save up
plus.. i worry. :T
Reply

i would love one but i dont have a paypal

Reply

Aww that stinks...but then again.
I wouldn't mind snail mail if we're close by..
Reply

Excuse me, i need to find someone with paypal. FFFFFFFFFFF <3 <3 <3
Reply

Reply